Quality

Price

Ease Of Use

Usefulness

Shipping

Just Buy It!

Review by

Enoch

8/16/14

First of all...the packaging is spectacular-as women we are particularly interested in packaging. it came in a discreet white box that i didn't have to hide the minute i opened it. very nice.

Second. it is rechargeable.

Third and not least-it gets the job done. beautifully. it has different speeds which were plenty powerful for me. Every woman should have this in her nightstand.

It comes with a nice little satin bag to place it in so even if someone does open your nightstand you wont have to be embarassed.

By far the best little vibe ive bought.

Quality

Price

Ease Of Use

Usefulness

Shipping

Amazing!

Review by

Emmanuel

8/16/14

This is the deal of all deals! More than satisfied with Nea. My husband and I both enjoy using it very much. I see some negative feedback regarding "Not enough stimulation" thing, but I'm not sure how much more one would need. It's got like 7-8 different settings and ya, if you use it on a super low setting, it's not enough. But Nea is FABULOUS, hassle free (no batteries), small, sleek, and though one can see the shape, so much more justice to it when being used. I LOVE THIS VIBRATOR!!!!

Quality

Price

Ease Of Use

Usefulness

Shipping

LELO NEA is amazing

Review by

M. Underhill "Work Out Momma"

9/10/13

I cannot say enough good things about this little LELO NEA . I have never multipled so many times in my life. Hands Down, this is the best bedroom purchase of my married life.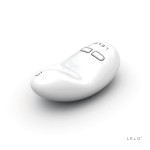 $98.17
You may also be interested in the following product(s)
| | | | | |
| --- | --- | --- | --- | --- |
| | | | | |